July books
A couple of light reads to finish off the month - I needed something light after the angstiness of
The Deathly Hallows
. After that, books for July.
Much as I love the tales of the doings of Mma Ramotswe I had trouble concentrating on this and blame Harry Potter. Still, it was every bit as good as the rest and I need to hurry and finish them now before the BBC show the series. Not that I have any dea when that will be.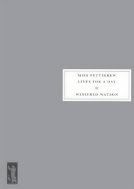 Miss Pettigrew Lives for a Day
by Winifred Watson is set in the 1930s and concerns a certain Miss Guinevere Pettigrew who is a governess desperate for a position. She is sent along to a Miss LaFosse but quickly realises there has been some kind of mistake, she should not have been sent here. She tries to explain but Miss LaFosse - an actress - embroils her in the complications of her love life and she is able to help solve a very sticky situation. Miss Pettigrew thus feels useful for the first time in her rather sad life. Miss LaFosse's friends accept her into their circle and thus begins the best day of Miss Pettigrew's entire life.
I gather this is one of Persephone's most popular books and it's hardly surprising. It's utterly charming and heartwarming in that old fashioned English sort of way. I devoured it in a couple of days and adored the illustrations that appear throughout the book. Delightful.
Books read in July:
38.
The Grass is Singing
- Doris Lessing
39.
Sylvester
- Georgette Heyer
40.
Stargazing
- Peter Hill
41.
The Observations
- Jane Harris
42.
Harry Potter and the Deathly Hallows
- J.K. Rowling
43.
The Full Cupboard of Life
- Alexander McCall Smith
44.
Miss Pettigrew Lives for a Day
- Winifred Watson
Seven read this month which for me is quite good. All enjoyed - well, I'm not sure I *enjoyed*
The Grass is Singing
but it was a very *good* book writing-wise. I'm now back to reading about lighthouses. :-)