Two short catch-up reviews of books read over the Christmas holidays, when I tend to go for easy reading. First of all, The Uncommon Reader by Alan Bennett.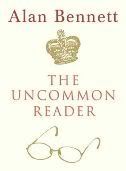 My youngest daughter gave this to me for Christmas. I couldn't have been more delighted as I'd already given it to a member of my flist as a Christmas gift (*waves*) and had decided to buy it for myself after Christmas. I'm not going to say too much about it, partly because it's quite a short little book and partly because I don't want to spoil it for anyone. Basically, the Queen takes up reading when she comes across the mobile library outside the palace. One book leads to another as they tend to and... well the result is an utterly charming, beautifully observed and funny read. I loved it and plan to read it all over again soon *and* try to read more of Alan Bennett's work, which I tend to sadly neglect.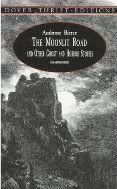 I was a bit disappointed by A Moonlit Road and other Ghost and Horror Stories by Ambrose Bierce. I've read so many good ghost anthologies in the past and was hoping for more from this famous author; it turned out I just wasn't all that struck. One or two stories stood out - The Man and the Snake was a creepy tale of what happens when you wake in the middle of the night and find there's a snake in your bedroom. I think it helps to be afraid of snakes, as I am. *g* And The Secret of Macarger's Gulch was an atmospheric tale of skulduggery in the American west. But otherwise the anthology was a bit average and I'm left wondering if it's perhaps not representative of the best of Bierce's work.