My 50 book challenge is complete. I finished book 50 - According To Queeney by Beryl Bainbridge this morning. I can stop reading for the rest of the year now. *cough*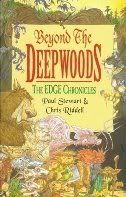 A very quick read this one. I think Beyond the Deepwoods by Paul Stewart and Chris Riddell is classified as young adult but to me it felt younger than that... more suitable for the 9 to 12 age range, imo. I thought it was charming and the illustrations beautiful; I shall read more and collect them for my grand-daughter to read in a few years time. Book 2 is already on my tbr pile.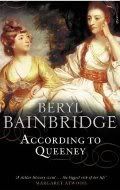 This one - According To Queeney by Beryl Bainbridge - was book 50. I enjoyed it a lot but was never quite sure what the point was. I think really it was just Bainbridge's account of the (fictional? though the family did exist) relationship between Samuel Johnson and the Thrale family. The ups and downs, the births and deaths, the way they lived their lives and so on. 'Queeney' was the eldest daughter of the Thrale family and much of the book is from her pov. Especially interesting for me was the the background detail of daily life among the well-to-do of that period - the late 18th. and early 19th. centuries. How debauched they were, how the children were treated, the way they coped with high infant mortality. This is the first book I've read by this author, I would certainly read more and actually have Master Georgie on my tbr pile.


Not sure what my next read will be. I have a stack of library books and one called Lost Lands Forgotten Stories by Alexandra Pratt is tempting me the most. It's a travel book - the author retraces the steps of Mina Hubbard who did a 600 mile river trip across Labrador in 1905, to restore the reputation of her late husband. Which sort of blows your mind really...