I'm comfort reading at the moment... easy stuff, nothing needing too much concentration, and my last two books fitted the bill very nicely indeed.



First up was Sabriel by Garth Nix.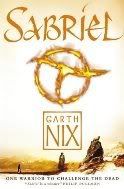 I think this is offically Young Adult but, imo anyway, it's an *old* YA book not a *young* one. Not that I'm trying to confuse you or anything... Anyway. An excellent read as a matter of fact. A nicely written, pacey fantasy with elements of horror. Young Sabriel was a heroine I liked and I also liked the fact that Nix allowed her to carry the plot and wasn't tempted to bring in a male character to supercede her; the one he did bring in was always second fiddle and for me it worked well. Part one of the Old Kingdom trilogy - I shall be reading the rest.

Next up: The Shop on Blossom Street by Debbie Macomber.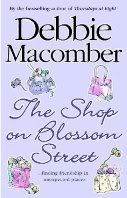 I imagine this might come under the heading of chick-lit - or so it says somewhere on the cover. If so it's superior chick-lit. Whatever, I thought it was lovely, a really good comfort read about a woman who opens a yarn shop in Seattle and the three women who attend her first knitting course. I couldn't put it down to be honest and have the second in the series, A Good Yarn, on my tbr pile. I shall also be seeing what else she's written. My only regret is that I didn't pay attention when I got it from Amazon marketplace and ended up with the British cover rather than the American one - which is far prettier. I didn't make the same mistake with the sequel.

Current read: Lirael by Garth Nix. Part two of the Old Kingdom trilogy.