My reading has, obviously, slowed down quite a bit over the last few weeks. Still managing to read a bit though, even if it's only last thing at night before I turn the light out. And still comfort reading a little, though my current read probably wouldn't come under that category.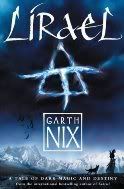 This YA series (called, I think, The Old Kingdom) by Garth Nix is excellent. I'm really enjoying it. Often the middle book, which Lirael is, can be the weaker of the three, but not so here - I actually think I liked it better than Sabriel, the first in the series. Looking forward to reading the last one, Abhorsen though in fact it isn't - I fancy I read somewhere that there's a fourth one now. Must check that out.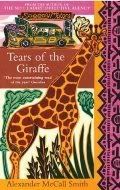 The second of the No.1 Ladies Detective Agency series - Tears of a Giraffe was every bit as good as the first. Even less crime I think *g* but I rather suspect people don't read them for the crime plot... more the setting and the feel of them. They are, to my mind anyway, a real comfort read and I love them.

Current read: The Secret River Kate Grenville.